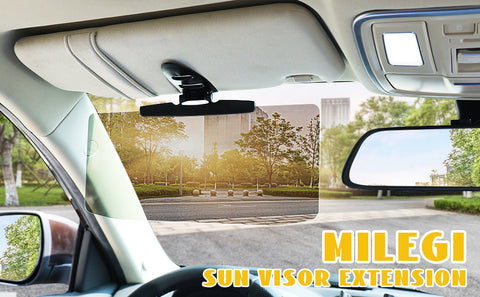 Extended Sun Visor for Car
Polarized sun visor for car can block sunlight and glare from the front and sides of the windows to maintain clear vision while driving.
Sun visor for car windshield fits almost any car. It does not require any tools to install. Visor extension for car visor design with clips allows you to quickly and safely attach it to your car's visor. Car visor can be easily removed and stored at any time when not in use.
Car sun visor extender is made of polypropylene material, high temperature and low temperature have little effect on it, and car visor extender will not be easily damaged.
Sun Visor for Car
Protect your vision from all kinds of harmful radiation from invisible and visible light. Not only can the tac visor block the strong sunlight in summer, but also eliminate the glare from high beams at night. In addition,sun visor extender for cars can effectively avoid snow blindness when driving for a long time in snowy winter.
Car Sun Visor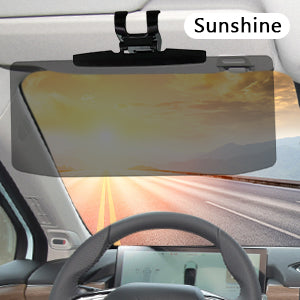 The grey visor helps block harsh sunlight on a sunny noon or afternoon, increasing safety while driving.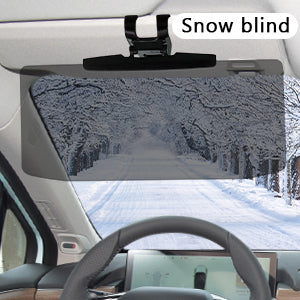 In snowy days, driving while looking at white snow for a long time can easily cause snow blindness. A sunshade extension is a great way to avoid this and protect your eyes.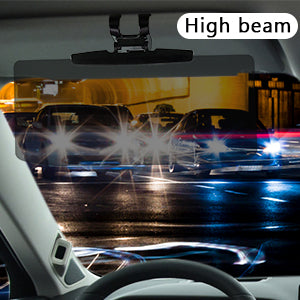 When meeting cars at night, the lights of the oncoming car will cause the driver to be blinded and unable to see the traffic situation in front of them, which is easy to cause traffic accidents.Sun visor for extender reduce harsh glare.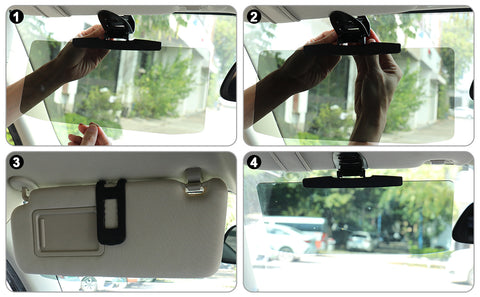 Installation steps: 
Peel off the plastic film from the sun visor.

Open the clip to fix the sunshade on the sun visor of the car.

Adjust the sun visor extension plate to a suitable position according to your needs.